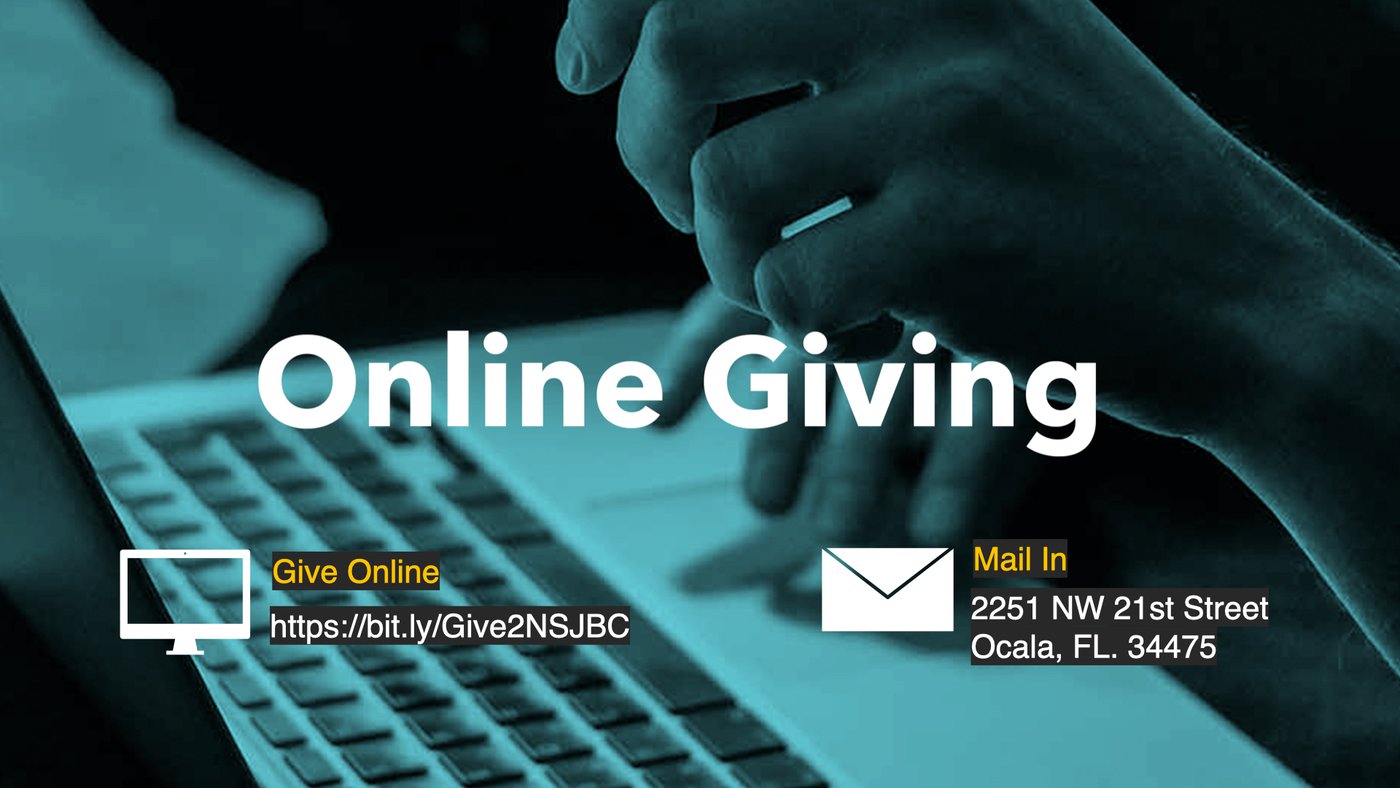 Everything we do at New St John Missionary Baptist Church happens through the generous investing and giving of people and partner churches who support the mission of NJSBC to tell people about Jesus and all he has done for us. All gifts -- big, small, tiny, ginormous -- matter.
You may make a one-time donation by credit card, give through your bank account, or set up recurring donations.
Click here for step-by-step instructions to set up your online giving account.
Questions About Giving?
For questions regarding finances, contact us at Contact.NSJBC@gmail.com